---
SEDONA TOURISM FAQ Best Hotels in Sedona? Sedona Activities? Sedona Tours? Locals and Sedona AZ Vacation lovers share tips, pictures, maps, weather info, top picks. Memorable ways to stay and things to do in Sedona AZ.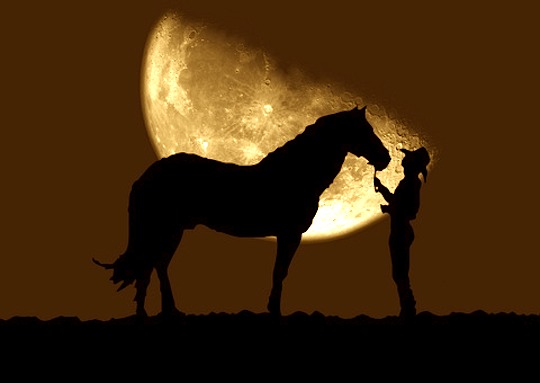 © Loma Chevsky
Sedona AZ Tourism FAQ - Answers to Common Questions and Uniquely Useful Inquiries
Get The Goodness: Your Questions Answered…
Straight From The (Proverbial) Horse's Mouth
The Horse's… Huh?
You know… directly from the source (the front end, of course). "The horses mouth" speaks on this page as a collection of answers that come from a bunch of locals putting their best ideas together, along with those of some savvy Sedona AZ vacationers. Hence, we say:
"Been there. LOVED that. Hope YOU will too."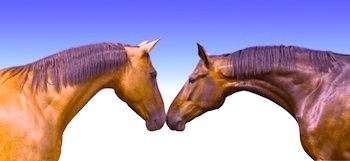 © Svetlana Mihailova
Actually, this is true of the entire site. It's all Q.B.E. (Qualified By Experience).
Our standards for inclusion? Simple. If we wouldn't recommend it to our loved ones, it doesn't make the page. And, in case you're wondering, this is not stuff we're paid to say. We never accept any money for the suggestions we share with you, nor for inclusions on our picks lists.
Sedona Tourism FAQ
Ready to Get The Sedona Tourism Goodness?
Here's What You'll Find On This Page.
SECTION 1. The first section addresses the most commonly asked Sedona tourism "basics," including the Red Rock Pass, where to get picnic / grocery items, and driving directions.
SECTION 2. The second section offers insights for your most frequently asked questions about Sedona lodging and things to do in Sedona.
SECTION 3. This is where you can ask specific questions of your own. If you don't easily find what you're looking for, just send us an email. We'll send you a speedy reply.
Sedona Tourism FAQ
Sedona Tourism Questions - Common Basics
Scroll on. Or, click to jump:
1. Driving directions from Phoenix airport?
2. Driving directions from Flagstaff airport?
3. Airport shuttle service to Sedona?
Or, click here to skip to the Sedona activities and Sedona lodging FAQ.
Sedona Tourism FAQ
1. Driving directions from Phoenix airport?
Type the airport code, "PHX" into the following field, then click the "go" button at the bottom right side. This will give you (printable) turn by turn directions to the Forest Visitor's Center.
This is a convenient stopping point in the Village of Oak Creek, when you're coming in from the south. I've used it as a logical reference point. Whether or not you stop there is your call, of course.
If you do, you can pick up a free Sedona map. And, if you like, you can also get a Red Rock Pass, free hiking guide and/or in-person answers to your specific questions.
2. Driving directions from Flagstaff airport?
Type "FLG" into the following field above and click "go."
If you'd rather get directions to the main Sedona Tourism Visitor Center, which is most convenient as you enter into town from the north, click here.
The last leg of your drive through (stunningly lovely) Oak Creek Canyon, leads to Uptown Sedona, where the Main visitor's center is located.
Sedona Tourism FAQ
3. There's an airport shuttle, right?
Yup. You can catch a Phoenix Sedona Shuttle or a Flagstaff Sedona Shuttle.
Reservations are required.
Click here for contact info, rates, and details.
Sedona Tourism FAQ
4. Can you explain the Red Rock Pass?
Basically, the pass is a fee-based permit that keeps you from getting a fine when you park in the lots at Coconino National Forest scenic areas and trailheads.
They're very easy to find around town. You don't have to go to a visitor's center to get one. There are several self-serve machines sprinkled throughout popular areas.
There are a couple of ways to arrange to have one mailed to you in advance too, if you like.
For more info, including rates and where the pass is and is not valid, click here.
Sedona Tourism FAQ
5. Where can I get good picnic food "to go?"
Village of Oak Creek: Dahl & DiLuca's, A'Roma.
West Sedona: Heartline Café (deli) or New Frontiers (deli).
Oak Creek Canyon: Indian Garden (deli).
Uptown: Sedona Memories Bakery & Café
Sedona Tourism FAQ
6. Where can I get groceries?
Sedona offers 4 full service grocers, ALL with delis and produce sections.
3 of these are in West Sedona: New Frontiers is decidedly natural (lots of organic and health-conscious items). Safeway and Basha's offer "member cards" that result in discounted prices.
In the Village of Oak Creek, there's 1 full service option: Weber's IGA.
All of the above, except New Frontiers, offer a full selection of wine and liquor.
Also worth a mention, in West Sedona, up Airport Road, there's a Farmer's Market every Sunday from 12 to 4 (good local produce, etc.).
And, there's a very small, uber-healthy place called Rinzai's Market. It has a tiny selection of "everything," including organic produce. And, as an affirmation of the quality to be found there, I can tell you, it has earned a devoted local client base.
Sedona Tourism FAQ
Sedona Lodging, Activities & Restaurants
Hotels In Sedona. Things To Do In Sedona AZ. Vacation Guide.
Scroll on. Or, click to jump:
1. Most romantic lodging and restaurants in Sedona?
2. Fairly easy "must see" hiking in Sedona?
3. Best Sedona lodging for a family on a budget?
5. Where to stay within walking distance of Sedona activities?
6. Best stays for girl getaways?
8. A day trip from Sedona to the Grand Canyon?
Sedona Tourism FAQ
Hotels In Sedona. Things To Do In Sedona AZ. Vacation Guide.
1. Will you suggest some (a) lodging and (b) restaurants for a romantic vacation?
A. Most Romantic Sedona Hotels
Canyon Wren Sedona Cabins($+ to $$)
Sedona Views Bed and Breakfast ($$+)
TIP: For romance on a tight budget, you might like:
Both have reasonably priced jacuzzi and fireplace upgrade options.
Sedona Tourism FAQ
Hotels In Sedona. Things To Do In Sedona AZ. Vacation Guide.
B. Most Romantic Sedona AZ Restaurants:
Cucina Rustica (Dahl & DiLuca)
Restaurant on Oak Creek (at L'Auberge de Sedona)
TIP: Looking for some vegetarian romance? Try ChocolaTree in West Sedona (especially in the garden). Even if you're not a vegetarian, stop there to pick up some of their delectable chocolates.
Sedona Tourism FAQ
Hotels In Sedona. Things To Do In Sedona AZ. Vacation Guide.
2. What are the "must see" scenic Sedona hiking spots (not too hard)?
The ultimate authority on local hiking is the Coconino National Forest Service Center - Red Rock District. They can tell which hikes are perfect for your preferences, including info on state parks.
Here are some ideas to get your going in a good direction. These places are on just about everybody's "best of" lists.
A. WEST FORK: West Fork offers a mostly flat "wet" hike through Oak Creek Canyon's towering walls and lush green flora and fauna. You'll hear and see lots of birds during this fairly easy hike.
If you do the full hike, to the return point and back, it's about a 6 mile trek which crosses over the creek a few times. So expect to get your feet wet.
B. COURTHOUSE BUTTE: This is a mid-level challenge hike. It's a 4 mile "loop" trail with great Red Rock Sedona views of Bell Rock, Cathedral Rock, and Courthouse Butte itself. Click here for more details.
C. BELL ROCK: Near the Courthouse Butte trail, there's another option to do a shorter (about 1 mile) walk. Lots of folks enjoy this one for strolling around Bell Rock.
D. BOYNTON CANYON: There are a few options once you're on your way hiking Sedona in the Boynton Canyon area, which is located way to the west. At first, there'll be "evidence of humans," since the vista looks over Enchantment Resort. If you're up for continuing on, you'll find more "communing with nature" on your own, as the fellow hikers thin out.
There's also access from here to see some Native American remains. Note: Kindly leave all that you see just as you see it. You may happen upon pieces of pottery and things of this nature. Touching or moving them would be disrespectful.
E. FAYE CANYON (Bonus Pick): This trailhead is about a mile up from the Boyton Canyon trail. It offers great open vistas of what's named the Secret Wilderness area.
Sedona Tourism FAQ
Hotels In Sedona. Things To Do In Sedona AZ. Vacation Guide.
3. What lodging can you suggest for folks on a budget?
Forest Houses Resort Cabins ($ to $$)
White House Inn (-$)
Note: Our lowest price top pick.
Los Abrigados Resort and Spa (-$ to $$+)
Note: Vacation ownership place. Try eBay for awesome deals.
Also, have a look at our "Name Brand Ways to Stay" page. It includes La Quinta, Best Western, Days Inn, and more. All range from $ to $$ in price.
Sedona Tourism FAQ
Hotels In Sedona. Things To Do In Sedona AZ. Vacation Guide.
4. Without hiking, where can I take in the "must see" scenery?
A. Do the Oak Creek Canyon drive.
B. Have a picnic at Crescent Moon (formerly Red Rock Crossing).
C. See the sunset at Airport Mesa and/or Crescent Moon.
D. Visit the Chapel of the Holy Cross, for wonderful scenery and interesting architecture. Atheists and people of all faiths can enjoy this Sedona landmark.
E. Drive or bike Red Rock Loop.
F. Spend some time at Slide Rock state park, celebrated by Life magazine as "one of the nation's 10 best swimming holes."
G. You might enjoy one (or both) of the $12 narrated Sedona Trolley tours. A great way to get an overview of many of Sedona's sweetest sights. Highly recommended.
H. For a picturesque setting, visit Tlaquepaque Sedona. There, you can stroll through cobble stone courtyards with flowers, fountains, sculptures, and ivy-covered adobe walls.
Sedona Tourism FAQ
Hotels In Sedona. Things To Do In Sedona AZ. Vacation Guide.
5. What area should I stay in if:
A. We won't be using a car at all (non-drivers).
B. We'd like to enjoy cocktails (leaving the car behind).
UPTOWN: If you like the being where the action is, this is likely a good fit for you.
Uptown has the highest density of restaurants, cafés, shops, and tours stops. There are some galleries too. Here's a list of the Sedona lodging in that area:
Amara Resort and Spa ($$ to $$$)
L'Auberge de Sedona ($$+ to $$$+)
Best Western Roble Arroyo ($$ to $$+)
NEAR TLAQUEPAQUE: This area is quieter. Tlaquepaque Sedona offers over 40 venues, including 5 restaurants (both casual and fine), shops and galleries. For more, you can walk a bit further to the Hillside and Hozho areas. A robust walk will get you to Uptown too.
The FREE RoadRunner Trolley will also usher you to all the above. Click here to see the route map.
Here's a place we absolutely adore. It's among our top 3 of ALL Sedona Arizona Hotels: El Portal Sedona ($$+ to $$$$)
And, The Sedona Motel ($ to $+) is a good budget-friendly option. Here's the contact info:
The Sedona Motel
218 Hwy 179
Sedona, AZ 86336
877-838-7187 | 928-282-7187
Sedona Tourism FAQ
Hotels In Sedona. Things To Do In Sedona AZ. Vacation Guide.
6. What's a well known place for a getaway with the girls? We'd like to relax, and enjoy a bit of action too. Spa services are a definite must!
For some action, really nice rooms, and a phenomenal spa, you'll likely enjoy Sedona Rouge ($$ to $$$).
In Uptown, you'll find the most action, along with an urban chic vibe at the Amara Resort and Spa ($$ to $$$). Or, for a quieter spot in Uptown, consider taking an upscale cabin, with French sophistication, at L'Auberge de Sedona ($$+ to $$$+).
Note: Spa services for both of these Sedona hotels are provided by Serenitē Spa, which is high on our list of Sedona spas picks.
The Hilton Sedona Resort and Spa ($$+ to $$$+) is another popular girl getaway pick. A definite favorite. Though quieter, it has the largest facilities among Sedona spas.
Enchantment Resort Sedona ($$$$+) is no where near the action, but there's plenty to do onsite. And, according to Travel & Leisure Magazine, Enchantment's Mii Amo Spa is the #1 destination spa in the world!
Sedona Tourism FAQ
Hotels In Sedona. Things To Do In Sedona AZ. Vacation Guide.
7. Which Sedona Jeep tours should we consider?
If you're a photography-buff, consider arranging a tour with A Day In The West. They (absolutely, undoubtably) know the best photo spots. If you like, you can arrange a custom tour with them.
Considering Pink Jeep Tours Sedona AZ? Their Broken Arrow offering is the most popular choice among Sedona AZ tours. It's thrillingly bouncy and scenic. Have a look at this collection of Pink Jeep videos to get a good idea of what you can expect.
To see our overview page, and a list of our top picks for the best Jeep tour companies in Sedona AZ, click here.
Sedona Tourism FAQ
Hotels In Sedona. Things To Do In Sedona AZ. Vacation Guide.
8. Can we visit the Grand Canyon in a day? What Sedona Grand Canyon tours do you recommend?
A day trip to the South Rim of the Grand Canyon National Park is easily possible. There are a variety of ways to do it.
Click here to go to the Main Grand Canyon Tours page. From there you can easily fin everything you need to know about tours (types, rates, times, etc.) and driving on your own. See a wonderful collection of Grand Canyon photos too!
A. TREKKER: For Sedona AZ Grand Canyon tours by motor coach, we recommend the Pink Jeep Sedona Grand Canyon Trekker ($+).
B. GRAND CANYON RAILWAY: A day trip is also possible with The Grand Canyon Railroad ($- and up, depending on class).
C. SKY SAFARI: For a full-power combo Sedona AZ Grand Canyon tour by plane, helicopter, and river boat, you might consider a Sky Safari Tour ($$$$).
D. DRIVING: Prefer to do the driving yourselves? From Sedona AZ to the Grand Canyon South Rim, it takes about 2.5 hours without stops.
Click here for info on driving, including turn-by-turn directions from anywhere.
TIP: Whichever way you choose to do a Sedona Grand Canyon tour, be sure to see the IMAX feature if you'd like a stunning visual treat along with a good informative narration. It lasts about a half hour and costs about $12.
Sedona Tourism FAQ
Hotels In Sedona. Things To Do In Sedona AZ. Vacation Guide.
9. We'd like more info on the Grand Canyon. Also, we're interested in visiting other areas in Arizona, like Phoenix and Scottsdale. Maybe Tucson, too. Can you suggest resources?
A. GRAND CANYON
Click here to jump to the Grand Canyon Tours & Touring page.
The Grand Canyon page leads you to a wealth of information. It's basically, everything you need to know, including:
Tours from Sedona
Driving on your own
Tours that start and finish at The Canyon
A Grand Canyon photo slideshow
Ideas for things to do
Need-to-know notes
In-the-know tips
B. ALL ARIZONA INFO SITE
For an all Arizona tourism resource, here's one website that's is a real stand out: Arizona Vacation Planner.
It was created by a couple who know Arizona well. Jeff and Paula Hartgraves share their actual travel experiences, so, you'll find authentic insights along with comprehensive info and lots of sweet Arizona pictures.
Click here to see why we LOVE the Arizona Vacation Planner website (opens www.Sedona-Vacation-Planner.com in a new window). You'll see Arizona Tourism info for Phoenix and Scottsdale, Tucson, the Grand Canyon, Flagstaff, and, of course, Sedona AZ.
If you're interested, you can get another very good visitor's perspective on our hometown (Paula's mom lives in Sedona).
Note: As always at SedonaHappy.com, we did not accept any money for these inclusions. This is our way of "keeping it real," and offering info you can count on.
C. HOTELS & CAR RENTALS IN SURROUNDING AREAS
Here's another reference for a cleanly designed website that offers and easy way to get information, find discounted rates, and make bookings at Northern Arizona University Hotels, offering a wide range of services including hotel reservations, car rentals, and other travel tools!
Click here to see the Northern Arizona University Hotels website (opens in a new window).
Sedona Tourism FAQ
Email Your Question(s) To Us
Hotels In Sedona. Things To Do In Sedona AZ. Vacation Guide.
Didn't find what you're looking for? Would you like more details on what you did find?
Got a question that's very specific to your own plans?
Email us. Feel free to ask us for as much or as little info as you like.
We'd love to be of service if we can. And, if you let us know your preference for how you'd like to get the goodness, we'll honor that too.
Type in something like "just the musts," or "gimme all ya got." We'll respond as soon as we can.
Sedona Tourism FAQ


The Real Sedona AZ
Red Rock Heaven On A Down-to-Earth Site
If you'd like to "share-it-forward," and help more people get this Sedona goodness, remember to mention this site to some people. Bookmark it. Share it. Fave it. Link to it. Keep this site growing strong! Thanks all.
Sedona Tourism FAQ & Full Visitor's Guide
Our Visitors Are Our Motive and Our Power