---
CABINS IN SEDONA AZ Romantic getaways, quiet retreats, family fun. Find YOUR kind of creekside lodging in Sedona AZ. Vacation lovers share best values, unique, elegant stays. Here: CANYON WREN CABINS.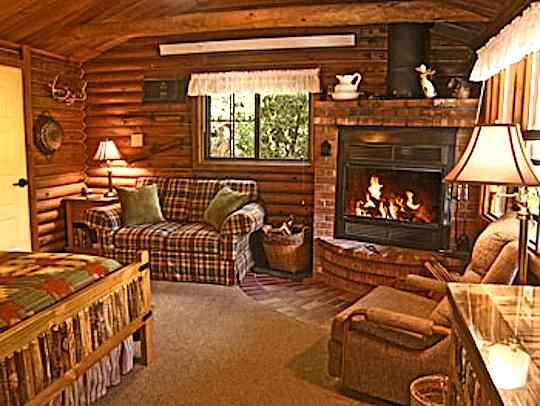 Photo © Canyon Wren Sedona Cabins
Cabins In Sedona AZ... Nature-Inspired Ways to Stay
We Love Romantic Canyon Wren Sedona Cabins For Two
Canyon Wren Sedona Cabins - Perfect For Pairs
Lodging in Sedona AZ - Canyon Wren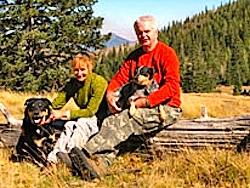 Mike & Milena © Canyon Wren
Offering 4 Sedona cabins-for-two, Canyon Wren is known as a "best value in the Oak Creek area."
Fodor's thinks so, and many agree, as evidenced by the Trip Advisor's Traveler's Choice award, and the loyal return of people who visit Sedona AZ every year.
You'll likely receive a very warm and friendly welcome from the owners, Mike and Milena, and from Zoey and Stubby (their dogs) too!
Romantic Canyon Forest Serenity
Lodging in Sedona AZ - Canyon Wren
© Canyon Wren Sedona Cabins
Called the "best place for canoodling," by AZ Central, each of these 4 cabins is 500 square feet, with full kitchens, private patios, and whirlpool bathtubs.
And, yes, wood burning fireplaces, making this a real, romantic Sedona cabin experience.
Another stand out characteristic of Canyon Wren is its penchant for bird watching, and the owners' readiness to share this passion with interested Sedona AZ vacation lovers.
You won't find televisions, telephones, or Wi-Fi on the property, but you can pick up DVD's at the office if you'd like to view them on your laptop. And there's a radio/CD player in each room.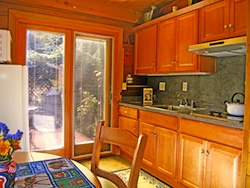 © Canyon Wren Sedona Cabins
Included with your stay is a nice continental breakfast, with home-baked pastries. Be sure to try Mike's tasty muffins.
The owners have been hosting satisfied guests for more than 20 years, and are ready to offer good in-the-know advice for what to do and see. Plus hiking books, maps, hiking sticks and even backpacks, if you need them.
Prices range from $155 - $175 per night, per couple.
The Canyon Wren Sedona Cabins
6425 N Hwy 89A
Sedona, AZ 86336
928-282-6900 | 800-437-9736
Click Here To See The Website.
Book A Room Online? Click Here.
Lodging in Sedona Cabins - Favorites
We hope you'll accept a big ATTITUDE of GRATITUDE for your interest in this guide and in our beloved hometown. YOU are the reason SedonaHappy.com exists.


The Real Sedona AZ
Red Rock Heaven On A Down-to-Earth Site
If you'd like to "share-it-forward," and help more people get this Sedona goodness, remember to mention this site to some people. Bookmark it. Share it. Fave it. Link to it. Keep this site growing strong! Thanks all.
Favorite Cabins In Sedona AZ - Canyon Wren
Our Visitors Are Our Motive and Our Power