---
SEDONA GOLF Resort Golf Courses, Sedona Arizona: Red Rocks and Emerald Greens... WOW! Locals and Sedona AZ vacation lovers REVIEW Oak Creek Country Club, Seven Canyons…
The course, the surrounding scenery, and you… all radiate vitality, when you play golf amid the dazzling natural beauty of Sedona AZ land.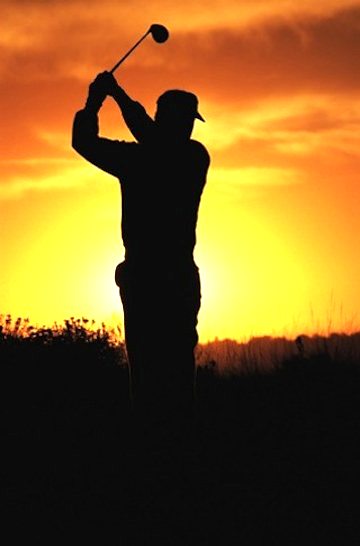 Photo © Hukuta
GOLF COURSES
SEDONA ARIZONA
Three championship courses offer wonderful ways to discover your game anew and play through your own vibrant, red and green, visual adventure story.
The A-list course designers must have been truly inspired. And you can catch their vibe.
In Sedona, resorts are the way to go for non-members.
There are two options that welcome the visiting public, where one can play 18 holes for about $100. And both offer discounted Twilight rates.
Sedona is also home to one superb private course, exclusively available to its members and residents.
All three of these courses rate well enough to make our Picks List. Who are we to disagree with so many golf aficionados who say…
Playing 18 holes in Sedona is one of the world's most memorable golf experiences.
Sedona's 3 Phenomenal Courses - The Albatross of Golf

A. OAK CREEK COUNTRY CLUB.

Traditional and Timeless. Public Access, Par 72. This course is a masterpiece on 145 acres, with 3 lakes, and a tremendous variety of red rock views.
Note the convenience of new concrete cart paths, a comfortable new (2004) Clubhouse, and Mulligan's Grille on the Green. Robert Trent Jones Sr. and Jr., designers: "Every hole... a hard par and an easy bogey." -RTJ, Sr.
The Oak Creek Country Club
690 Bell Rock Blvd
Sedona, AZ 86351
928-284-1660 | 888-284-1660
Photo © Alexey Stiop
B. SEDONA GOLF RESORT

Celebrated… by locals, and a continuous 4 Star Rating by Golf Digest. Public Access, Par 71. One of the top public courses in the country, and ranked #5 in the state. This Gary Pranks designed course is exquisite.
The 10th hole is one of the most photographed in Southwestern golf. The clubhouse is stunning in its own right and includes a Grille with wonderful red rock vistas.
Sedona Golf Resort
35 Ridge Trail Drive
Sedona, AZ 86351
877-733-6630
Note: Both the Sedona Golf Resort and The Oak Creek Country Club are near the Sedona Hilton Resort Spa, and the AAA 4 Diamond rated, Canyon Inn Sedona Villas.
C. SEVEN CANYONS

Exclusive and Extraordinary. Private, Par 70. Designer, Tom Weiskopf. 200 acres set amid some of Sedona's most astounding red rock scenery.
Offers 395 memberships, and 32 private residential ownership opportunities (fractional and whole). "…for accomplished individuals and families…a truly unique and awe-inspiring private residence club." -SevenCanyons. Included on many Top lists, including those of Golfweek, Travel & Leisure, and Golf Digest.
Seven Canyons
775 Golf Club Way
Sedona, AZ 86336
866-367-8844


Looking For A Way To Improve Your Game?
BIRD GOLF SCHOOL: You might consider attending Bird Golf School, which offers 3, 4, and 5 day courses, at Sedona Golf Resort, all structured in a highly personalized format: One or two students to one professional.
Professionals? Maybe I should say… champions. As in, US Open Champion, LPGA National Teacher of the Year, PGA Masters champs, and 6 members of various Halls of Fame.
Each experience is customized specifically for you, includes 6+ hours of instruction each day, and a daily on-course lesson.
You know golf? Then, you might be impressed to get to know the legendary, Carey Mumford, who will guide you to improve your mental game.
Note: This site does not accept payment for inclusion of tips and "picks," like this one. We're suggesting Bird Golf School here because we believe it's a highly-beneficial and exciting value. And, personally, I'm partial to golf-lovers. I was raised by one (dad) in a house with a "forth hole" view.
Price per student, including accommodations at Sedona Rouge Resort and Spa, range from about $1,800 to just over $5000.
The Bird Golf Schools
Inquiries & Arrangements:
623-882-2054 | 877-424-7346 (877-4-BIRDGO)
Email: info@birdgolf.com
Sedona Golf Courses
Sedona Arizona Is One Place...
Where Balls Are Not Afraid Of The Dark
We hope this Sedona Golf Resort overview will affirm your inspiration to enjoy an energizing adventure. Even the most discerning golfers are likely to be impressed with any of these three phenomenal golf courses. Sedona Arizona golf rocks!
Go to PAGE: Top 10 Tips for Things to Do in Sedona.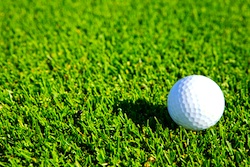 Photo © Tyler Olson
The Sedona Golf Resort Experience
In One Word?
BRILLIANT
We hope you'll accept a big ATTITUDE of GRATITUDE for your interest in this guide and in our beloved hometown. YOU are the reason SedonaHappy.com exists.


The Real Sedona AZ
Red Rock Heaven On A Down-to-Earth Site
If you'd like to "share-it-forward," and help more people get this Sedona goodness, remember to mention this site to some people. Bookmark it. Share it. Fave it. Link to it. Keep this site growing strong! Thanks all.
Sedona Golf Resort
Our Visitors Are Our Motive and Our Power