---
Hotels in Sedona AZ. Luxury. Romance. Family fun. Good discount hotels. Sedona AZ vacation lovers share BEEN THERE, LOVED THAT info. A REAL guide to Sedona lodging and the best Sedona hotels have to offer.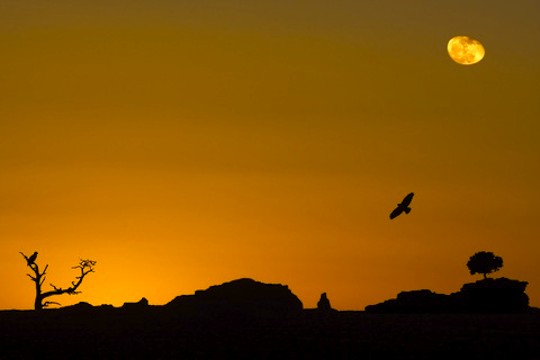 © Bernhard Michaelis
Superior Sedona Hotels With Reasonable Prices
The charms, benefits, and amenities of Sedona hotels vary so widely, we hope this list of our Top High-End Sedona Hotels Picks helps make it a easy for you to complement a glorious Sedona AZ vacation, with your kind of heavenly hotels in Sedona Arizona.
Top 4 Sedona Hotels Picks
Here is a list of some of the lodging in Sedona AZ that we wholeheartedly recommend.
Sedona Rouge
Hotel and Spa

The Amara
Resort and Spa

El Portal Sedona Hotel

The Orchards Inn
Top High-End Hotels In Sedona AZ
A. SEDONA ROUGE HOTEL AND SPA
Sedona Rouge is sophisticated. The design sense elegantly balances the colorfully-ornate with the high-quality simplicity. I daresay the décor appears divinely inspired. It's certainly warm, bold, and luxurious.
There are 77 guest rooms, with amazing amenities. Some have large soaking tubs in the living area, separate walk-rain showers, with dual shower heads. And some rooms also have fireplaces.
The Spa at Sedona Rouge is also one of our Top Picks. And the onsite restaurant and lounge bar, Reds, is a local West Sedona favorite for appetizers and happy hour.
AAA 4 Diamond rated and one of our absolute favorite Sedona Lodging picks. We love Sedona Rouge. Click here to see why you might love it too.
$$ to $$$
Sedona Rouge Hotel and Spa
2250 W Hwy 89A
Sedona, AZ 86336
928-203-4111 | 866-312-4111
Top High-End Hotels In Sedona AZ
B. AMARA RESORT AND SPA
AAA 4 Diamond, Amara Resort and Spa is where the cool people stay. Here's your desert getaway spot with a distinctly urban vibe.
The Amara's 22 acres, right on Oak Creek, are well positioned to offer some stunning Red Rock views. Especially from the onsite, Sedona restaurants stand out, Hundred Rox.
One of our top Sedona Spas picks, Serenitē Spa provides a great menu of services here.
But our main reason for recommending The Amara among so many fine hotels in Sedona is the uniquely interesting range of complementary offerings… Hip. Bold. Quirky. Impressive.
See the full Amara Logding Sedona AZ Review page, by clicking here.
Amara Resort and Spa

$$ to $$$
100 Amara Lane
Sedona, AZ 86336
928-282-4828 | 800-815-6152
Top High-End Hotels In Sedona AZ
C. EL PORTAL SEDONA
We adore El Portal Sedona… Among many high-end Sedona Arizona hotels, this one is a uniquely and exquisitely appointed stand out.
El Portal Sedona Lodge is an authentically designed, turn-of-the-century Spanish hacienda. With a beautiful center courtyard and fountain. And an abundance of natural materials, for a cozy "outdoors-vibe" inside every space.
If you appreciate Arts & Crafts style and comfortable, gallery-quality functional furniture, you will be in heaven here, in any one of these 12 distinctive suites.
With thoughtful modern conveniences and excellent amenities, El Portal Sedona wins the loyal hearts of Sedona AZ vacation lovers, one highly-personalized stay at a time.
El Portal Sedona is one of our Top 3 Picks from among ALL Sedona Arizona hotels. What makes it such a stand out? Click here to see the full review.
Notes: Rates range from about $200 to $500, per night, per couple. Pricey? For those who can afford it, hands down, I think El Portal Hotel is the best value in town.
This is a very pet-friendly place, even for large pets. And kids are also very welcome here.
$$+ to $$$$+
El Portal Sedona Hotel
95 Portal Lane
Sedona, AZ 86336
928-203-9405 | 800-313-0017
Top High-End Hotels In Sedona AZ
D. THE ORCHARDS INN SEDONA
The Orchards Inn is our most recent addition to this page, and also the most affordable one. Depending on what you're looking for, this can be a great "no-sacrifice" fit to satisfy high-end Sedona lodging tastes at a smaller price.
It's in a great location with lots to do nearby, and still, quietly nestled into a hillside for a secluded forest vibe. Every room on this property comes with a view.
Click here to see more, including photos and an important tip for how to get the most "high-end" value for your money.
$$ to $$+
The Orchards Inn Sedona
254 W Hwy 89A
Sedona, AZ 86336
928-282-2405 | 800-773-3662
Hotels In Sedona AZ. Vacation Guide. Sedona Lodging. Sedona Arizona Hotels.
We hope you'll accept a big ATTITUDE of GRATITUDE for your interest in this guide and in our beloved hometown. YOU are the reason SedonaHappy.com exists.


The Real Sedona AZ
Red Rock Heaven On A Down-to-Earth Site
If you'd like to "share-it-forward," and help more people get this Sedona goodness, remember to mention this site to some people. Bookmark it. Share it. Fave it. Link to it. Keep this site growing strong! Thanks all.
Favorite High End Hotels In Sedona AZ
Our Visitors Are Our Motive and Our Power