---
SEDONA Spas In Sedona: Be your loveliest self. Info and tips from people who visit Sedona AZ spas often. Been there. LOVED that. So can YOU! Spa menus, rates, areas, reviews. Most of the finest of Arizona spas are here in Red Rock Country.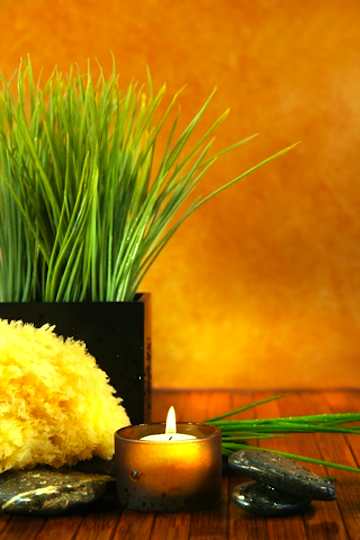 Photo © Sandra Cunningham
Body - Mind - Spirit
Relax, utterly. Completely.
Be beautiful…
From the inside, out.
Then continue on, energized…
Enjoy the subtle bliss and impressive visible results.
Welcome to another kind of Red Rock Heaven…
Sedona Spas
Looking forward to being pampered like a princess?
Sorry… In Sedona it doesn't happen that way…
Here, you'll just have to put up with…
…being treated like an absolute goddess queen.
World Class Expectations?
You won't be disappointed. Sedona is home to some of the most divine spas on the planet.
At a glance, here is where you'll find Sedona's finest spas:
---
TOP 5 RESORT SPAS

Enchantment | L'Auberge | Sedona Rouge | The Hilton | The Amara

TOP 2 DAY SPAS

Sedona New Day | A Spa For You
---
Sedona AZ Spas Overview & Top Picks List
Photo © New Day Spa
Voted Best Mani-Pedi
Here is a brief Sedona Resort and Spa overview. It's followed by the pure highlights of our top spa picks.

© New Day Spa
Best Mani-Pedi
Pure? Yes, meaning, it's what we really love, and not something we were paid to tell you.
We never accept any money for inclusions on our picks lists. So, you can be sure the info is… from the heart.
---
Top 10 Tip #8: NOURISH, REJUVENATE, RADIATE…
---

…loveliness. You'll feel and look thoroughly nourished and renewed when you visit any one of these A-List Sedona AZ Spas.
Each of the spas we recommend offers something unique, but all share the same strength: The staff.
They're not just certified and highly skilled, they're truly talented.
When it comes to nurturing their guests' wellness and beauty Sedona Spas are very selective about who will represent them.
They can be, because Sedona itself naturally draws in --beauty attracts beauty-- many of the most exceptional massage therapists, aestheticians, and healers.
Some of these are world renowned in their own right.
Sedona AZ Spas offer a great way to have fun with the girls while being pampered and then returning home refreshed. And all of our Sedona spa picks offer you a way to enjoy couples treatments with a loved one as well.
Top Sedona Spas
Locations At A Glance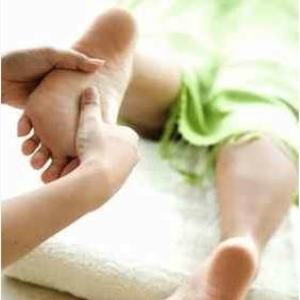 Photo © Juriah Mosin
In Uptown, within easy walking distance of
LAuberge de Sedona
, and
The Amara Resort and Spa
, you'll find
galleries
, cafés and restaurants, and lots of
Sedona AZ shopping
.
New Day Spa is centrally located in West Sedona, near New Frontiers Natural Marketplace, and some very unique shops.
A little further west, you'll find A Spa for You nestled into one of the quietest areas of town.
Enchantment Sedona is remote. It's located past the western "Edge of Town," and it's about a 15 minutes drive to get from there to where the "action" is back in town. It's great for tranquility, with plenty to do onsite.
In the Village of Oak Creek, the Hilton Sedona Resort Spa is its own little green oasis, with plenty to do onsite. A couple minutes drive will lead you to more Sedona activities and restaurants. And Prime Outlets, Northern Arizona's only real outlet shopping, is located in this area.
Top Sedona Spas
Top Sedona Spas
Here is the list of what we wholeheartedly recommend and consider to be (undoubtably) the finest locations in Sedona to experience the spa splendor!
Click any of the following to jump, or, scroll on to see a "quick-review" of Mii Amo Spa, and/or to see the rest of this list, with mini-descriptions.
Top Spas In Sedona Arizona
Featured On This Page: Mii Amo Spa at Enchantment
1. ENCHANTMENT RESORT
Mii AMO SPA. Down-to-Earth Luxury and Healing Energy in Secluded Boynton Canyon. Enchantment Resort observes and honors the local Native American heritage and culture.
Enchantment accommodations include private casitas, suites, and guest rooms, all with casually sophisticated interiors. The exquisite onsite Yavapai Restaurant is AAA 4 Star rated.
Mii Amo spa offers intuitive spiritual treatments, as well as traditional modalities, in a harmony-inspired setting.
It's on just about everybody's top Sedona spas list. But, more than that, it's also on most of the World's Best lists… including those of Conde Nast and Travel & Leisure.
We love Mii Amo Spa so much, we created a whole series of pages about its many divine offerings. Click here to see a few more details and what's so fantastically world class about Enchantment Sedona. Have a look at the Spa Treatments Menu too.
Enchantment Resort & Mii Amo Spa
525 Boynton Canyon Road
Sedona, AZ 86336
928-282-2900 | 800-826-4180
Or… jump directly to these sections of the Mii Amo Spa Menu:
Aquawork | Ayurvedic Experiences | Body Treatments | Connecting with Spirit

Health, Nutrition, & Wellness | Massage Treatments | Mother-to-Be Treatments
Following is the rest of the spa-favorites list. Click on them if you'd like to see more "quick-reviews" like this one.
Favorite Sedona Arizona Spas
2. L'AUBERGE DE SEDONA
Enjoy traditional European luxury and comfort in Oak Creek, in conjunction with SERENITE SPA. One of the finest possible spa experiences in all of Red Rock Country.
Jump to Sedona Spas 2: L'Auberge & Serenitē? Click here for info, insight, and to see a couple of very enticing photos.
---
3. THE SPA AT SEDONA ROUGE
Here, you'll find an eclectic Mediterranean design with a bold and empowering vibe on the west side of town. Sedona Rouge offers a terrific variety of alternative treatments.
More about The Spa at Sedona Rouge? Click here for a bit more detail, reservations info, directions, and photos.
---
4. AMARA RESORT AND SPA
The accommodations at the Amara are more modern, with a decidedly urban-chic design. And, they're more affordable than those at nearby LAuberge de Sedona, but with the same luxurious spa treatments in conjunction with SERENITE SPA.
Click here to see more about the Amara's distinctive offerings.
---
5. HILTON SEDONA RESORT SPA
Familiar and Surprising. It's a Hilton. But, more that that, it's a Sedona Hilton, meaning, you can enjoy plenty of alternative spa therapies and treatments as well as their full range of traditional choices.
For a few more details, and links to "all-things-Hilton" that you can enjoy along with your spa vacation at this famous name-brand Sedona resort, click here.
---
6. SEDONA'S NEW DAY SPA
Light and Airy Fresh Day Spa. A local favorite. Best mani-pedi. Traditional massage, facial and body treatments.
Click here for more about Sedona New Day Spa, and how it has quickly earned the loyalty of locals and visitors.
---
7. FEATURED BONUS PICK: A SPA FOR YOU
Along with an impressive résumé of trainings, certifications, and experience, Thea Draaisma, the owner of this unique day spa, has earned an outstanding reputation among locals and visitors alike. Her knowledge is deep and diverse.
In Sedona, Thea is known as a profoundly skilled, gifted, and caring soul. And, naturally so, her spa is a consistent favorite among travelers (see TripAdvisor for a collection of raves). We think this little venue is divine.
Offering truly personalized treatments, here's a spa that lives up to its name, with each and every guest. A Spa for You is simply this:
A place to enjoy and benefit from a rare level of attention that's exquisitely focused on you. Your needs, your preferences, and your well-being.
It's a place where you'll feel free to ask questions, if you like… To comfortably address any concerns (physical, emotional, spiritual)… It's a place where you can surrender yourself with confidence. Find relief. Relaxation. Balance. Healing. Bliss.
If you're looking for lap pools and locker rooms, this is not the place for you. The decór is modest, intimate, and inviting.
If you're looking for…
Something truly unique
That conveys the spirit of Sedona
With world-class treatment and service
And, completely pure botanical products
All at a very reasonable price
…this is easily the best value in town.
A Spa for You
30 Kayenta Court
Suite 1
Sedona, AZ 86336
Inquiries & Appointments: 928-282-3895
Click here to see the website.
Top Sedona Spas
Thank you for your interest in this Sedona Spas page, and in SedonaHappy.com. YOU are our inspiration for this site's creation. Cheers! Now, go relax and rejuvenate... Radiate... your most beautiful self...
"A thing of beauty is a joy for ever
Its loveliness increases…
Pouring unto us from heaven's brink."
- John Keats (excerpt)


The Real Sedona AZ
Red Rock Heaven On A Down-to-Earth Site
If you'd like to "share-it-forward," and help more people get this Sedona goodness, remember to mention this site to some people. Bookmark it. Share it. Fave it. Link to it. Keep this site growing strong! Thanks all.
Sedona Spas
Our Visitors Are Our Motive and Our Power