Sedona Arizona Photos and Stories - Share-it-Foward Page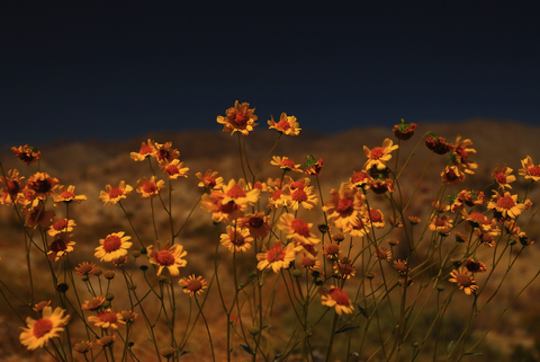 Here's one of my favorite photos: Desert Flowers | © Jeff Halbach
Click here to jump to our Top 10 Tips for Things To Do In Sedona.
You may have noticed, we talk a lot about ALL the content on this site being Q.B.E. (Qualified By Experience). Have you "been there, and LOVED that" too?
Here's where you can share your story, and get your own page on this site. Let's celebrate Sedona together. Feel free to brag a little. We can all benefit from hearing about what you've enjoyed…
What SIGHTS impressed you most?
Where did you adore STAYING?
Who gave you fantastic SERVICE?
Which Sedona ACTIVITIES did you enjoy most?
Did you find a favorite Sedona RESTAURANT?
Did you discover an unforgettable SUNSET SPOT?
Tell us anything… everything… you loved in and about Sedona. If you like, include your favorite Sedona pictures, too!
Share YOUR Happy Sedona Story
Your Favorite Sedona Lodging, Food, People, Places? We'd love to hear about it... and
see
about it...
So, if you've got Sedona Arizona photos to show off and stories to tell, here's where to do it. Post it all here, and we'll give you
your very own page
on this site.
See What Other Visitors Have Said About This Post
Following, you can see how others have shared. Helpful, Inspiring, Funny? Let's see...



We hope you'll accept a big ATTITUDE of GRATITUDE for your interest in this guide and in our beloved hometown. YOU are the reason SedonaHappy.com is the only site of its kind!


The Real Sedona AZ
Red Rock Heaven On A Down-to-Earth Site
If you'd like to "share-it-forward," and help more people get this Sedona goodness, remember to mention this site to some people. Bookmark it. Share it. Fave it. Link to it. Keep this site growing strong! Thanks all.
Your Sedona Arizona Photos & Stories - Cheers!
Our Visitors Are Our Motive and Our Power