Discount Hotels Sedona - Lodging Finds Good Sedona Motels - Budget Cabins in Sedona Arizona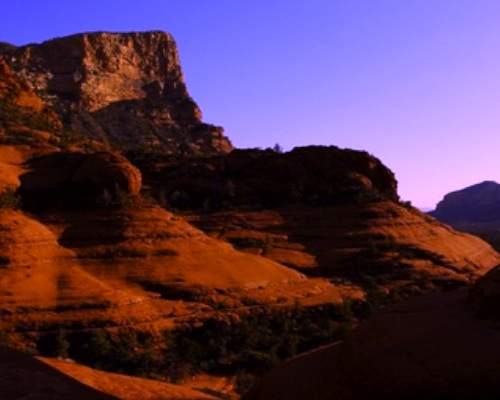 © Darren Pelligrino
Featured On This Page: Sweet Budget Finds
High Hopes On A Budget?
Here's What You Can Expect
Sedona is well known for its world class lodging. Which is great! …for people who can afford it. But, what about most of the world… people who would are looking to enjoy, but have to make it happen it on a budget?
If you don't already know this about Sedona,
here's some good news about our inns & hotels:
In Sedona AZ, there are also excellent quality discounts to be found.
You CAN find comfort and value
and in a convenient and scenic area…
…if you know where to look. This page is about YOU finding a budget-friendly way to LOVE your lodging in Sedona AZ.
Low Cost - High Quality
Surprisingly Good Ways to Love Your Stay
Click here to jump to our LOWEST PRICE pick on this page.
A few hotels in Sedona Arizona are reasonably priced, while still offering some surprising amenities. Sedona motels often charm Sedona AZ vacation lovers with really good views and smart budget values. There are even a some affordable cabins in Sedona Arizona.
What are the common "wow" factors of our favorite discount hotels? Sedona views, convenient areas, and reliably good service.
The following list represents our favorite budget-friendly finds. These are the ones we know well enough to recommend with confidence.

By the way, if you know of a great, low-cost way to stay, and would like to share-it-forward with others who are planning their Sedona AZ vacation, you can tell us about it by clicking here.
And if you've stayed at any of the places on our picks list, you can chime in with your story about that too. Visitors to this site will thank you. Nothing beats real experience when it comes to good travel info.
Top 4 Picks - Motels and Discount Hotels Sedona
Note: The following "picks" are included because we believe they're good… NOT because they paid us.
We never accept any money for inclusion on our Top Picks Lists.
Sky Ranch Lodge

Wild Flower Inn

Kokopelli Inn Sedona

White House Inn

We hope this page will guide you well on your way to a comfortable, high-quality stay.
A. SKY RANCH LODGE SEDONA
Discount Hotels Sedona AZ - Top Pick
Here's where you'll find the biggest views for your bucks.
Rates range from about $80 to $170, depending on the room's vista. The property is in a prime mesa location high above Sedona, in the west, with views in every directions.
For a family friendly, pet friendly, fun Sedona AZ vacation stay, Sky Ranch Lodge is a great value. Click here for photos, directions, and more info.
Sky Ranch Lodge Sedona
1105 Airport Road
Sedona, AZ 86336
928-282-6400 | 888-708-6400
B. WILDFLOWER INN SEDONA
Discount Hotels Sedona AZ - Top Pick
We love the Wildflower Inn Sedona for its delightfully thoughtful touches, great service, and sweet little price.
With your stay each day, a very good continental breakfast is included, along with a nice variety of other standard amenities and affordable upgrades.
The Wild Flower Inn is located amid fantastic Red Rock Sedona scenery in the Village of Oak Creek. For photos, directions and some details about the stand out qualities of this discount Sedona hotels pick, click here.
Rates range from $70 to about $100 per couple, per night.
Wild Flower Inn Sedona
6086 Hwy 179
Sedona, AZ 86351
928-284-3937 | 888-494-5335
C. KOKOPELLI INN SEDONA
Discount Hotels Sedona AZ - Top Pick
Located in West Sedona, near the edge of town, Kokopelli Inn is an all suites collection of interesting guest room types.
These rooms start at about $90 to $120 per night, depending on the season and availability.
We think the abundance of amenities offered here make Kokopelli a very sweet deal.
What does Kokopelli included with your stay? The list is so long, we created a whole page for it. Click here to get all the goodness.
Kokopelli Inn Sedona
3119 W Hwy 89A
Sedona, AZ 86336
928-204-1146 | 800-789-7393
D. WHITE HOUSE INN SEDONA
Discount Hotels Sedona AZ - Top Pick
The White House Inn is our absolute, top low-price bargain pick. Here, you can find big Sedona Red Rock vistas at a sweet little price…
About $60!
We think the White House Inn is the best budget value in town. And, depending on what you're looking for, this can be no-sacrifice way to get a clean and comfortable place with a very nice private view.
Click here to see more on why we recommend this Sedona Motel so very highly. See photos, directions, and get a super savvy tip for how to get the most for your money here.
White House Inn
2986 W Hwy 89A
Sedona, AZ 86336
928-282-6680
We hope you'll accept a big ATTITUDE of GRATITUDE for your interest in this guide and in our beloved hometown. YOU are the reason SedonaHappy.com exists.


The Real Sedona AZ
Red Rock Heaven On A Down-to-Earth Site
If you'd like to "share-it-forward," and help more people get this Sedona goodness, remember to mention this site to some people. Bookmark it. Share it. Fave it. Link to it. Keep this site growing strong! Thanks all.
Discount Hotels Sedona AZ
Our Visitors Are Our Motive and Our Power