Visit Sedona AZ Guide - Contact Page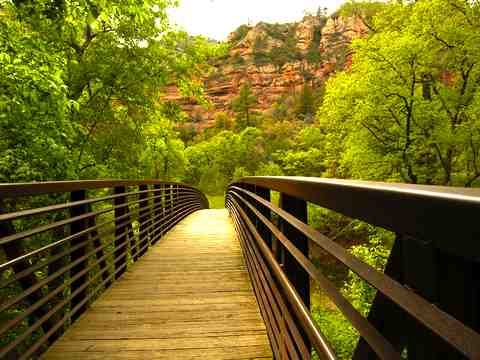 Oak Creek Bridge | © Mike Brake
Elsewhere on this site, we've often said, YOU are the reason SedonaHappy.com exists.
You really are! It's the only site of its kind, thanks especially to your input.
We are enthusiastically standing by… ready to field your questions and suggestions.
Your email address will be treated with care. We'll never share it and we'll keep it secure.
If you'd like to share your Sedona Arizona photos… or you have a happy story to tell, you can do that by clicking here. We'll give you your own page on this site so everyone can see what you've loved in and about Sedona.
We hope you'll accept a big ATTITUDE of GRATITUDE for your interest in this guide and in our beloved hometown. YOU are the reason SedonaHappy.com exists.


The Real Sedona AZ
Red Rock Heaven On A Down-to-Earth Site
If you'd like to "share-it-forward," and help more people get this Sedona goodness, remember to mention this site to some people. Bookmark it. Share it. Fave it. Link to it. Keep this site growing strong! Thanks all.
Sedona AZ Vacation Guide
Our Visitors Are Our Motive and Our Power