---
Sedona AZ Restaurants. A list of favorites created by locals and Sedona AZ vacation lovers. Food, wine, views, vibes. Find YOUR kind of delicious. Menu samples, prices, signature dishes, directions. Sedona Restaurants Picks - The Finest Sedona Arizona Restaurants
When it comes to restaurants in Sedona Arizona, there are so many ways to enjoy a meal, we hope our series of Top Picks Lists will make it easy for you to find YOUR kind of delicious, when you visit Sedona AZ.
Created by locals and folks who visit Sedona AZ often, here's a list of favorite fine Sedona AZ restaurants. Click them to jump… and get the full scoop about the finest food, wine, views, and vibes Sedona has to offer.
The Most Divine Ways To Dine In Sedona
Featured: Dahl & DiLuca Italian & Mediterranean Delights
Skip this and jump to see more fine dining favorites? Click here.
Let's start with a Dahl & DiLuca video. These two stand out chefs own two restaurants in Sedona that have won just about every kind of award available in the food world, including "most romantic." And, they certainly have won the hearts of locals and Sedona AZ vacation lovers alike.
Their newest offering is A'Roma, a wonderful gourmet store where you can find lunches, desserts and weekly Thursday evening wine tastings.
Have a look at this video to get any eyeful of why… chefs Dahl & DiLuca are on just about everybody's list of favorites!
Sedona Restaurants. Fine Dining. Sedona AZ Restaurants
A. Dahl & DiLuca Cucina Rustica
Here is my personal favorite of all Sedona AZ restaurants. Perhaps I'm partial because their work is also dedicated to departed loved ones, especially a son, Justin. (This site is dedicated to the memory of my father).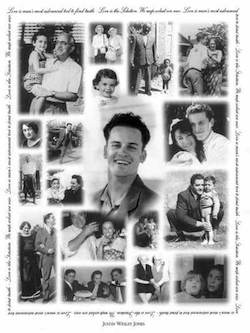 Photo © Dahl & DiLuca | Click for larger view.
Chef team, Lisa Dahl and Andrea DiLuca passionately express their craft in honor of family.
Their recipes are influenced greatly by their mothers and grandmothers, and their fresh Italian cuisine is a testament to authenticity and love.
They believe their creativity is guided by these "guardian angels," as they put it, "…the inspiration will hold forever in our hearts."
Every delectable dish served here is an expression of their devotion. The food is absolutely divine.
Enjoy patio dining with a view, near a large open fire pit, or in one of the exquisitely decorated dining rooms.
Entrées range from about $20 to $34. Wine Specator Award of Excellence.
Dahl & DiLuca Cucina Rustica
7000 State Route 179
A126
Sedona, AZ 86351
928-284-3010
Also, enjoy Dahl & DiLuca's original Ristorante Italiano in West Sedona. A long-standing local favorite, and nationally acclaimed venue. It's "the most romantic restaurant in Arizona."
Dahl & DiLuca
2321 State Route 89A
A126
Sedona, AZ 86336
928-282-5219
Sedona Restaurants. Fine Dining. Sedona AZ Restaurants
Fine Dining In Sedona Arizona
Click any of the following links for a bit more insight about each of these Sedona restaurants, including reservations info, turn-by-turn directions, prices, photos, and recommended dishes.
B. René at Tlaquepaque Sedona
---
Serving Continental fare and classic American dishes, there's a French inspiration to be enjoyed here, along with a delightful touch of Southwestern charm...
Jump to the René at Tlaquepaque page.
C. REDS Restaurant at Sedona Rouge Hotel and Spa
---
Locals love REDS. This stylish bistro and bar has become something of a local "hang out" spot for appetizers and cocktails. Here, you'll find a casually sophisticated vibe.
More on Reds Restaurant at Sedona Rouge? Click here.
D. Yavapai Restaurant at Enchantment Resort Sedona
---
This AAA 4 Diamond rated restaurant is known for more than just phenomenal food and wine. Views from the dining room are astounding, with 180° of curved panoramic windows.
Click here for more on Yavapai Restaurant, plus a photo of the "best view with dinner in Sedona."
E. Restaurant on Oak Creek at LAuberge de Sedona
---
Here's another AAA 4 Diamond rated delight, serving French inspired American cuisine and creekside seating.
The Restaurant on Oak Creek is a traditional classic. Click here for more info, and to get a look at the outdoor dining area.
Sedona Restaurants. Fine Dining. Sedona AZ Restaurants
You are the reason SedonaHappy.com exists, so kindly accept our ATTITUDE of GRATITUDE for your interest in this site and in our beloved hometown. Bon appétit!


The Real Sedona AZ
Red Rock Heaven On A Down-to-Earth Site
If you'd like to "share-it-forward," and help more people get this Sedona goodness, remember to mention this site to some people. Bookmark it. Share it. Fave it. Link to it. Keep this site growing strong! Thanks all.
Sedona AZ Restaurants
Our Visitors Are Our Motive and Our Power