---
Hotels in Sedona Arizona: Sedona AZ vacation lovers share info and tips. Best luxury Sedona hotels, sweet budget finds, bed and breakfast picks, views, and some very surprising amenities. Featured here is on of our favorites among Sedona Arizona hotels: Alma de Sedona Bed and Breakfast.

Medicine Wheel © Alma de Sedona Bed and Breakfast
Featured On This Page: Alma de Sedona
Experience The Soul of Lodging Sedona AZ Style
Favorite Hotels In Sedona Arizona
Alma de Sedona Bed and Breakfast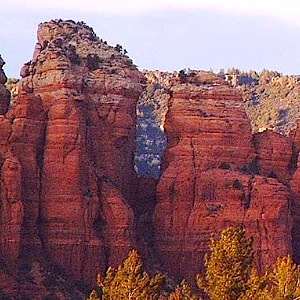 View From © Alma de Sedona B & B
This family owned West Sedona bed and breakfast was initially designed around two priorities: Views and Privacy.
Alma de Sedona offers 12 distinctly decorated rooms. All have private entrances and outdoor patios or balconies with fantastic red rock views.
If you like, you can join other guests for chess, backgammon, and conversation at the cozy Lodge building.
Enjoy afternoon hors d'oeuvres, and cocktails.
Take a walk through the onsite labyrinth, or feel the energy around the medicine wheel (pictured above).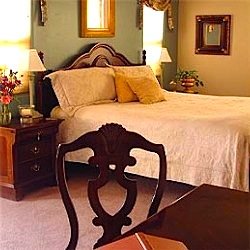 Elegant Comfort © Alma de Sedona
There's a nice flow from the dining area, with its grand fireplace, to the french doors that lead to the veranda and pool.
This is one of our top 3 picks for red rock views from the (simple) pool area, which is also a great spot for star gazing.
And Alma de Sedona offers a way to enjoy AAA 4 Diamond rated luxury and service that's relatively affordable. Rates per couple, per night, start at just over $100. The average cost is in the $250 range.
Alma de Sedona
50 Hozoni Drive
Sedona, AZ 86336
928-282-2737 | 800-923-2282
Click Here To See The Website.
Book A Room Online? Click Here.
Sedona Arizona Hotels We Love - Alma de Sedona Bed and Breakfast
We hope you'll accept a big ATTITUDE of GRATITUDE for your interest in this guide and in our beloved hometown. YOU are the reason SedonaHappy.com exists.


The Real Sedona AZ
Red Rock Heaven On A Down-to-Earth Site
If you'd like to "share-it-forward," and help more people get this Sedona goodness, remember to mention this site to some people. Bookmark it. Share it. Fave it. Link to it. Keep this site growing strong! Thanks all.
Standout Bed and Breakfast Picks - Alma de Sedona
Hotels In Sedona Arizona With Soul
Our Visitors Are Our Motive and Our Power