---
Grand Canyon Tour Directory: Locals and visitors share Grand Canyon tours tips, REAL info, rates, photos. Been there. LOVED that. Hope you will too!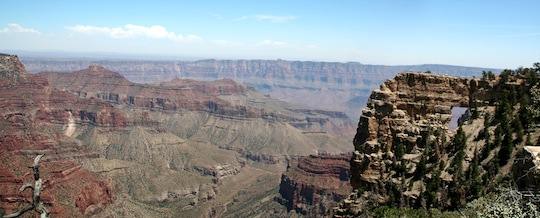 © Jimmy Lopes
There is an awesome variety of tours available at the Grand Canyon. Following is a simple presentation of what you might begin looking into, including links to further information. Note: Most tour operators require reservations. Some are so popular, it's wise to book well in advance.
Canyon Tour Types
A. AIR TOURS

Airplanes

About 45 Minutes
About $130 Per Person

Helicopters

25 To 50 Minutes
About $145 To $245 Per Person
B. BUS TOURS

From 1.5 Hour Tours To Half-Day Excursions
$20 To $70 Per Person
C. HIKING TOURS

Enjoy free hikes that are guided by a Park Ranger
In addition to the above, there is a phenomenal variety of other guided hiking choices, including multi-day treks with camping, and journeys to specific locations. See our list of recommended hiking guides below.
D. HORSEBACK & MULE RIDES

Horseback: 1 to 2 Hours
Mule Rides: 3 Hours or Overnight

About $120 and $480 Per Person, Respectively
E. RAFTING

The guided rafting options range from smooth water to rough, and single day adventures to full-power multi-day experiences (3 to 18 days!). To get more details, see the following list of tour companies.
Grand Canyon Tours - Mini Directory
Air Tours
Papillon Grand Canyon Helicopters
888-635-7222 | Website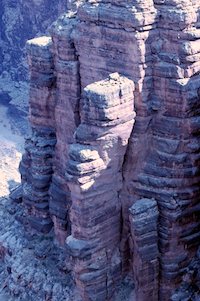 Maverick Helicopters
888-261-4414 |
Website
Grand Canyon Airlines
866-235-9422 | Website
Bus Tours
Xanterra, South Rim
888-297-2757 | Website
Hiking Guides
Grand Canyon Ranger Led Day Hikes
Website
Discovery Treks
888-256-8731 | Website
Horseback & Muleback Tours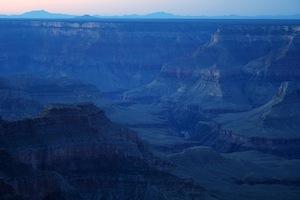 Apache Stable (Horses)
928-638-2891 | Website
Grand Canyon Mule Trips
Website
Rafting
Raft The Canyon Co.
888-522-6644 | Website
Canyoneers
800-525-0924 | Website
We hope you'll accept a big ATTITUDE of GRATITUDE for your interest in this guide and in our beloved hometown. YOU are the reason SedonaHappy.com exists.


The Real Sedona AZ
Red Rock Heaven On A Down-to-Earth Site
If you'd like to "share-it-forward," and help more people get this Sedona goodness, remember to mention this site to some people. Bookmark it. Share it. Fave it. Link to it. Keep this site growing strong! Thanks all.
Sedona AZ Vacation Guide - Grand Canyon
Our Visitors Are Our Motive and Our Power